Buying a Used Car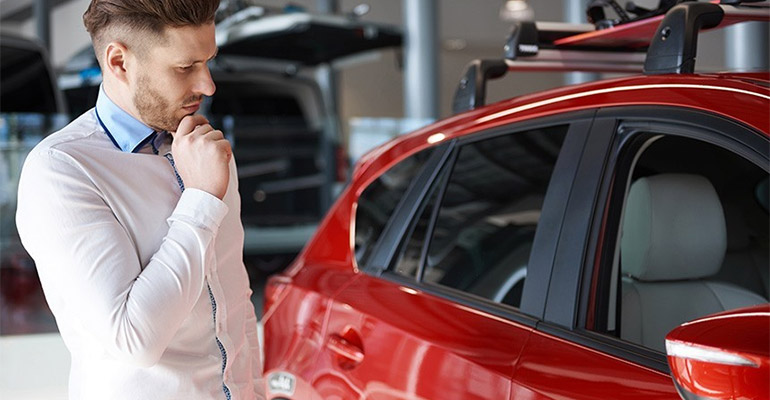 Looking for a new car but not sure if you can afford one? Sometimes buying a used vehicle can be the better option. This is because you can still receive all the desired features with the car being just a few years older and for a better price. Buying a used vehicle can be a smart way to buy a car as you can miss the hit on all the costs that a brand new car comes with. Nexcar Auto Sales & Leasing is the team that will make sure every dollar you spend is well worth it. We know how to best guide you and put you in a model that gives you all the same thrills as buying any new car would.
Be Prepared
The first step in the process of going to Nexcar's Auto Sales & Leasing used car dealership is making sure you have everything ready. Having all the paperwork arranged and doing your research will make the process go much smoother and there will be no surprises along the way.
Your research will involve you planning out which style of car will best suit your lifestyle. Knowing what kind of car you need and want is important. For example, you may need a car for your long-distance commute to work or you may need a car that is big enough to carry and transport your family like an SUV or van. Whatever your situation is its best to come in our dealership having a general idea for what you're looking for. This process helps you so you are happy in your end results. If you are not sure which style is best for your lifestyle, our team of experts will be happy to provide you with a variety of possible options.
Budget
Just like any big purchase you make in life you have to plan a budget accordingly. Everyone has a different financial situation and only you can decide the maximum you want or can spend. Carefully think this one out because you will be committed to payments over a period of time to pay off the grand amount. You should also plan for the smaller fees as well as they can start to add up. Knowing what the maximum amount you are willing to pay for a used car and the insurance per year will have you Sales & Leasing, we are ready to go through with you different payment options and see which will best match your specific financial situation. If you need a used car loan don't hesitate to contact us.
Do Your Research
Now it's time to mix your planned budget and the type of car that you are looking for. When you start to look through our inventory of cars you can make note of all the style of cars you are interested in then go through again and cancel any out that do not fit your budget. If you need help with this process our team is here to support and help you with these types of decisions. Another part of your research should also be looking for online reviews about the specific model and year of the cars you are looking at. This will give you knowledge about the car and see how other people are reviewing that specific car. Our team is as well specialized in this industry and can answer any question you have regarding different brands and models. In the end, comparing the different makes with the different models will help you decided what you do like and what you don't. This process can be hard and if you're stuck you can give our experienced team at Nexcar a call and ask your questions as we are here to help!
Start Your Search
Now that you know what you need, your budget and the vehicle you would like to purchase it's time to start seriously looking. The best place to start is by looking at Nexcar's Auto Sales & Leasing used dealership. You can browse through our wide selection of inventory that is all available to you.
Purchase from a Reliable Source
If you are purchasing a used vehicle you will want to make sure that the source it's coming from is reliable. This means ensuring there is no risk with the quality of the car. At Nexcar Auto Sales & Leasing we are a trusted company and only provide the best quality of cars. As well, when considering the condition of the car you should know that a used car dealership typically services the car whereas a private seller will sell it as is. A dealership is considered more reliable as their business can be held accountable for any mishaps that occur. This means working with a dealership will lower the risk of being scammed. Coming to our used car dealership can also provide you with more choice as we have a whole inventory of used cars where a private dealer will one have one specific model available. Having a pre-owned vehicle that is certified is something that you will want to look for. With having a certified vehicle you have access to the cars full history and often the vehicle will still be under warranty. Lastly, if you are looking to find a financing plan that is fit for you then going to a used dealership may be the right option.
Final Buying Decisions
There will come a time where you have found the perfect used vehicle that meets your budget. Once this scenario arises and you are sure this is the car for you, it's time to make the purchase.
Different payment options are available to you when you decide on making a purchase at Nexcar Auto Sales & Leasing. Some most general options include financing, buying it outright and leasing. Financing means that you can fund this purchase through the use of the dealership or bank. Buying it outright means if you have the cash on hand and can afford it. Lastly, you have the option to lease your car which is best if you are not a permanent resident and will only need the car for a certain period. At our dealership we know that is process can be stressful but we are here to help guide you and answer all your questions along the way.
How We Can Help
If buying a used car is the option for you, we want to help you be successful with your result. We can't stress enough that you should research and plan you're budgeting before you jump into any final decision. Our used car dealership team is ready to help you with all of the above. If you are looking to talk to someone today, contact our Nexcar Auto Sales & Leasing team at 416-633-8188.