Car Loan after Bankruptcy in Toronto, Ontario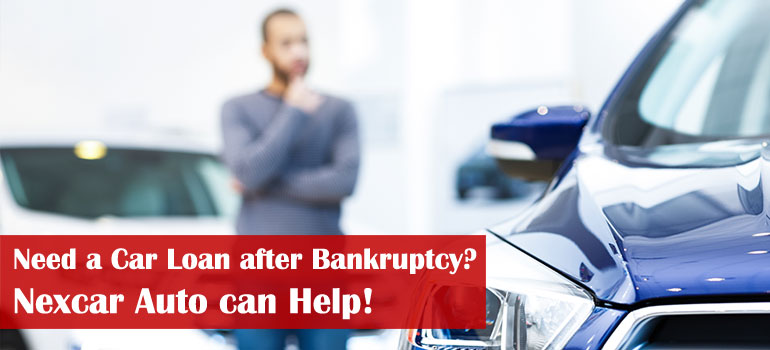 Are you looking for a car loan after bankruptcy? Nexcar Auto Sales & Leasing is here and our services are ready to help you.
Our team is built on the foundation of support and second chances. We understand that if you've just been through bankruptcy you can still need car financing and we are ready to help. Over time we have helped customers in Toronto and the GTA get back on their feet after going through bankruptcy.
We know how stressful going through a bankruptcy is and we want to make this part a little bit easier for you. We understand that after going through bankruptcy it can be hard to prepare yourself for the thought of having to make a next major purchase but that's where Nexcar Auto Sales & Leasing shines through. Deciding on purchasing and financing a vehicle is our specialty and we are ready to jump in the process with you. With us, you can feel a weight of stress lifted off your shoulders because we can provide you with a bankruptcy car loan.
We know that it's hard to find a dealership to help you with financing after bankruptcy but your search is over because we are here to help. We want to help you get approved for your car loan today. If we can help you get on track with rebuilding your healthy credit score then let us help. Our car loan application process is easy and we want to walk you through it.
How a Bankruptcy Car Loan Can Help You Build Back Credit
When you've been given a second chance for your car loan the next steps are to meet your monthly payments. By meeting these payments it can work with you to build back up your credit. Nexcar Auto Sales & Leasing wants to help you improve your score and we can do so by providing you reports on your payments and forwarding them to all credit agencies. If you're interested on more information on how car loans after bankruptcy work you can give our team a call at (416) 633-8188, we can't wait to help.