Used Car Loan/Financing for any Credit Situation in Toronto, Ontario
Used Car Loan/Financing for any Credit Situation in Toronto, Ontario
Online Credit Application
Need help filling out your application? One of our helpful sales associates would be happy to go through this with you.
Request an appointment
Found the perfect used car? Now onto the next step, financing. Here at Nexcar Auto Sales & Leasing, we have payment options no matter what financial situation you are in. Our variety of payment options can be directed to those with good credit, bad credit and even bankruptcy. We understand every situation and we want to help you with your dreams of getting you back on the road. Our team is here to make this process the easiest it can be for you.
We recognize that not every financial situation is easy and sometimes making payments every month for your car is something that is always a stress on your mind. Contact us today and we can explain and show you your best options. It's time to take that stress and weight off your shoulders. Give us a call at (416) 633-8188.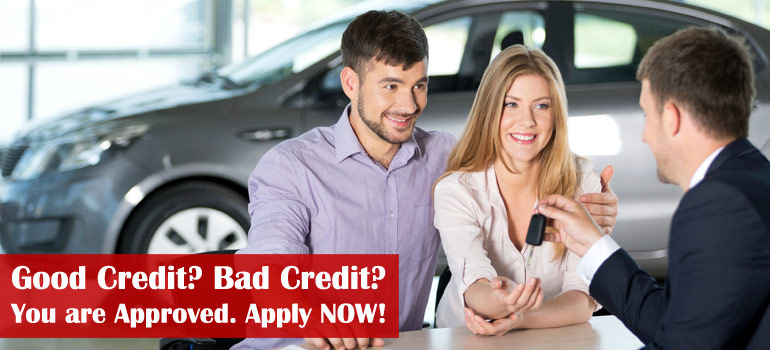 Bad Credit Financing
Our team recognizes that people with families, those who commute to work and people with other personal reasons could have bad credit. We get it. Don't you worry if you are one of these people because we treat you like no other. You can rest assured knowing that we share the same mission and dream as you. We want to get you driving and get you the best possible financing solutions with bad credit car loans.
When working with us, we can assure you that we will not harm your credit score. The information you give to us is private and will not be shared with other parties or dealerships. Our team is waiting to hear from you to start developing a plan that is right for you.
We Can Help You with Your Used Auto Finance Needs
Our financing team is ready to work with you to ensure we meet your budget and financing criteria. For a variety of reasons buying a used vehicle often comes at a better value for customers. It's a great way to miss the hit on a majority of the depreciation value. Our used car dealership has an assortment of styles and models of all high quality. We are confident that you will be able to find the perfect used car that can check all your boxes for you and your family.
Come out to Nexcar dealership now as you don't want to miss any offers before they are gone. We make financing a used car easy and want to show you how much you can enjoy a Toronto used car and its financing. Our friendly team of experts are waiting for you to stop by to get started. Our team is also standing by for any questions you may have at (416) 633-8188.